The British Book Awards 2022 Winners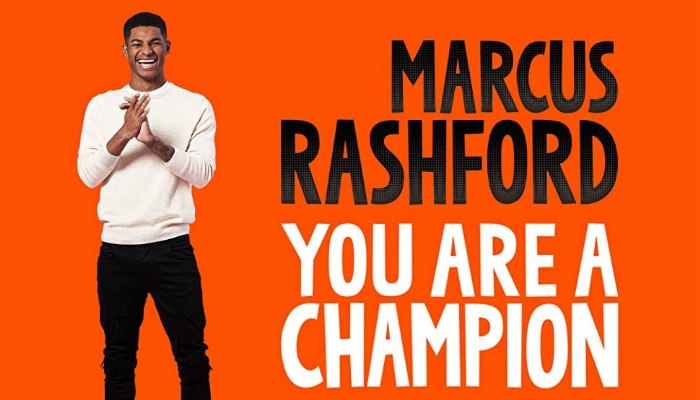 Marcus Rashford's and Phil Earle's award-winning titles are available to borrow from the academy
library, alongside the majority of the books shortlisted in both the Children's Fiction and Children's
Non-Fiction categories.
You Are a Champion: Marcus Rashford with Carl Anka (Overall Book of the Year Winner & Children's Non-Fiction Winner)

The final panel of judges crowned the winner of Children's Non-Fiction Book of the Year, You Are a Champion, as The British Book Awards' Overall Book of the Year. They felt it was an "authentic", "singular" book that impressively retained Marcus Rashford's voice.
Judges praised Rashford and co-author Carl Anka for "breaking the mould", creating a book where the "supportive, moving" messages shone through to children of all ages. Macmillan's publishing was commended by one judge as "one of the best pieces of publishing from 2021".
The judges agreed the campaign echoed Rashford's beliefs with an impressive outreach programme that marked a "societal shift" in publishing and would change the lives of the children it reached.
The discussion was chaired by The Bookseller's books editor Alice O'Keeffe and the judges included Gabby Logan, broadcaster and presenter; Lisa O'Kelly, associate books editor for the Observer New Review; author Irenosen Okojie; and Phil Henderson, former sales and marketing director at Blackwell's. Ultimately, the panel felt You Are a Champion was entirely "of its moment" and a defining book of 2021.
When the Sky Falls: Phil Earle (Children's Fiction Winner)

Phil Earle broke through this year with his 20th title, a middle grade historical novel which became Andersen Press' most successful fiction release ever.
The relationship between Earle and Charlie Sheppard, his editor, developed the "voice and craft of his story", bringing psychological depth to a familiar setting. The publisher partnered with the Centre for Literacy in Primary Education to create classroom resources and guides, which helped establish the novel as a key text for children learning about the Second World War.
Andersen Press developed an award-winning marketing campaign, and Earle and the publisher's "incredibly assiduous attention" to bookshops was praised by one judge. This culminated in an "astonishing" tour—the author visited more than 60 shops in publication month alone. His "rare" voice, the judges agreed, "needs to be celebrated".