Severe Weather Arrangements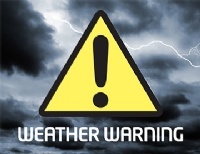 As is the case every winter the school could be faced with an emergency situation caused by severe weather conditions and it may be necessary to either run the school buses early or even close the school to all staff and students.
Whenever possible the academy is kept open but the safety and welfare of the staff and students are of course, paramount.
Please see the attached letter issued to parents regarding the arrangements we have in place for such occasions.