Area SEND Inspection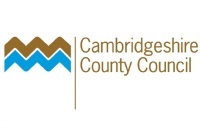 Ofsted and the CQC (Care Quality Commission) will be carrying out an inspection of the local area (Cambridgeshire) which focusses on how well the area meets the needs of children and young people aged 0-25 who have special educational needs or disabilities.
The inspection team will be in Cambridgeshire for one week, starting on Monday 20th March. We are attaching a letter from the inspectorate which gives you more information about this and which invites those of you who care for children and young people with SEND to take part in the inspection.