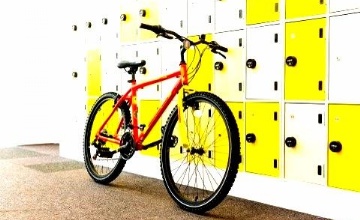 'Caught you being good' Competition Winner
Published 20/03/23
Two weeks ago we launched a new competition for students called 'Caught you being good' where students can win a fantastic prize just by being good around the academy. We plan for this to be a regular promotion that will take place during a random week every half term.
To celebrate the launch of the competition our first 'Caught you being good' prize was a brand new mountain bike purchased by the school and also partially sponsored by Discount Cycles in Wisbech.
Every member of staff had a pack of tickets, and if they saw a student doing something good they were given a ticket. Every ticket then went into the draw to win the bike.
Read More