Students Explore Careers in Engineering ​​​​​​​​​​​​​​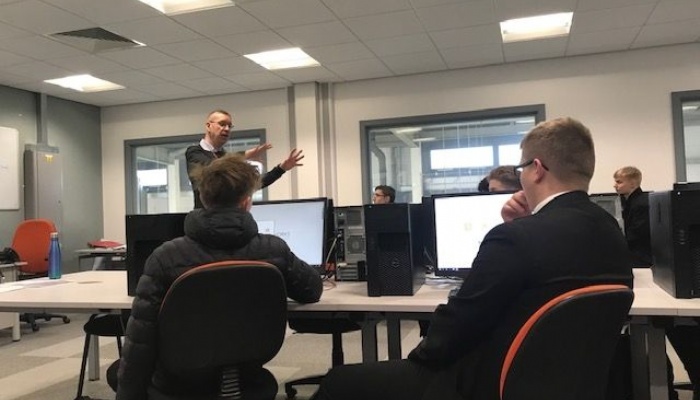 Anglian Water gave students an insight into the career pathways in engineering during an inspiring information day that included a trip to its head office.
A group of 14 students from years 11, 12 and 13 spent time at the College of West Anglia to hear about the Level 2 course and Level 3 engineering course that Anglian Water fund. They explored the different routes into industry and heard how you can get paid to study or, in some cases, how Anglian Water will pay for your studies as part of its graduate scheme.
At head office, students heard how Anglian Water is an alliance which is made up of multiple teams and the importance of these teams being able to work alongside each other. To illustrate this, the group was divided up into teams to plan and build different parts of a house. It demonstrated the issues that can arise if the different teams didn't work together and the loss of money and time that can occur as a result.
Students heard how the use of virtual reality with 3D plans enables users to 'walk round' sites and how computer science is used in the planning stages to overlay power lines and pipes. They also heard how the company is developing special glasses that reveal, as you look around a room, where the pipes and other infrastructure in a room can be found.
Students took part in various activities throughout the day, such as planning the provision of a water supply into a town.
Steve Tarsitano, TCA's Director of STEM, said: "The day was aimed at students who are unsure as to what they'd like to do when they leave school but have an interest in computing and engineering. It was also about inspiring students by showing them the different pathways and engaging with them to think about the courses they could apply for.
"A lot of our students didn't realise how many different career paths there are in engineering or the different types of engineers that a company like Anglian Water needs.
"The feedback from the visit has been positive and two students have said they're planning to apply for the courses."