Eyes on the Prize for Year 9s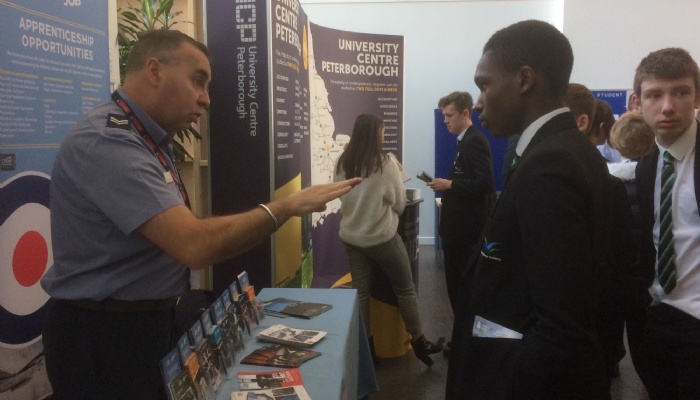 A group of Year 9s had the opportunity to talk careers and discuss their options with university and college staff during a recent visit to the University Centre Peterborough.
The Eyes on the Prize event, which is facilitated by staff from Anglia Ruskin University (ARU), is set up like a mini careers fair.
Students spoke to a range of education providers about what's on offer and the routes students can take.
They also joined a session with ARU staff to see what a day in the life of a student is like, how to go about applying to university and what courses are on offer.
A university student shared her experiences and led a question and answer session.