Students Helping to Shape Future of Wisbech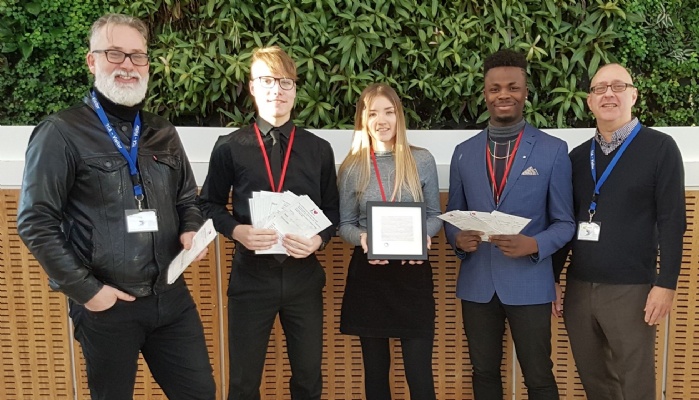 Students gave their views on Wisbech and the improvements they'd like to see, as part of a wider programme to regenerate the town.
Artist Tim Mann, who has previously worked with TCA on a school community art project, visited again with representatives from the I ♥ Wisbech programme.
I ♥ Wisbech is a collaborative project between the county, district and town councils, local charities and residents. It forms part of the Wisbech 2020 Vision to regenerate the town and its surrounding area.
Students were asked to complete a survey in which they answered three questions – what they like about the town, how it could be improved and if they had a small amount of money, how they would use it to help neighbours or the community. The idea behind the last question is to put suggestions forward for consideration for small community awards.
Around 500 students completed the questionnaire. Students were also asked to put one word on a Post-It note that described what they think is good about Wisbech and the school, with the top answers being 'friends', 'teachers', 'safe' and 'food'.
Tim then turned these words into a piece of artwork which he presented to the school.
Residents of all ages can take part in the I ♥ Wisbech programme, either online at bit.ly/ilovewisbech or at various locations around the town in February and March.
The deadline for responses is 1st March.