The Skills Show Offers Insight Into Careers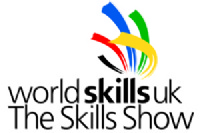 A wealth of career pathways across five sectors was showcased at The Skills Show at the NEC, giving TCA students an insight into different professions.
The sectors featured were Built Environment, Cultural & Creative Arts, Engineering, IT & Business Administration and Social & Professional Services .
Students from years 10, 12 and 13 were invited to attend to learn about the different pathways available, including vocational and apprenticeship routes.
The show included competitions between different colleges in areas such as stonemasonry and music.
Hetty Cliss, the CEIAG Ambassador, said: "Attending events like this is about opening our students' eyes to the different options that are out there for them, including alternative pathways. It was a great opportunity and definitely something we'd like to revisit in the future."
Thomas Carter and Jessica Drew, both in Year 12, were among those who went along.
Thomas said: "It was good to see what's involved in different jobs and there were lots of practical demonstrations. I was quite interested in the design and build stands. I don't know what I'd like to go into yet so it was useful to see the different courses you can do."
Jessica added: "I've thought about going into radio and at the show you could have a go on the radio stand. It was good because you can meet people who actually do that job so you can hear about it from them."