Top Chef Trainer Delivers Cooking Masterclass to Food Students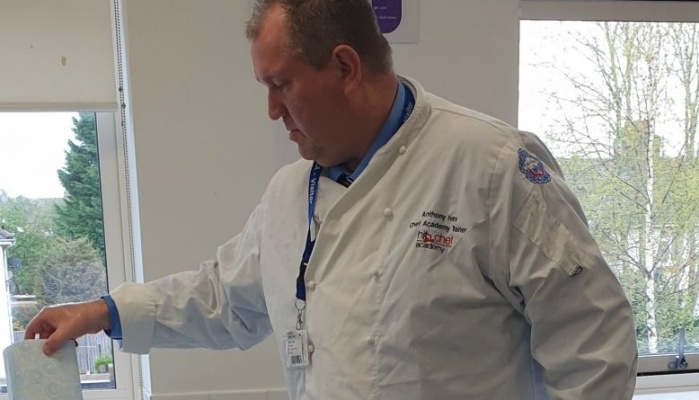 GCSE food and nutrition students learned how to fillet a fish and made moules marinière during a chef skills workshop.
The Year 10 group was given top tips from Anthony Ives, a lead Chef Academy Trainer from HIT Training, which provides specialist training and apprenticeships for the UK's hospitality and catering industry.
The company's Chef Academy delivers training for the culinary stars of the future and TCA students certainly benefited from Mr Ives' wealth of experience. He has even cooked for the Spice Girls!
The students began by filleting a whole fish and used the fish bones to make a stock. They then used the stock to make a mussel and fish Thai broth.
They also enjoyed making and trying moules marinière.