Students Cook Up a Storm for TCA Bake Off: Round Two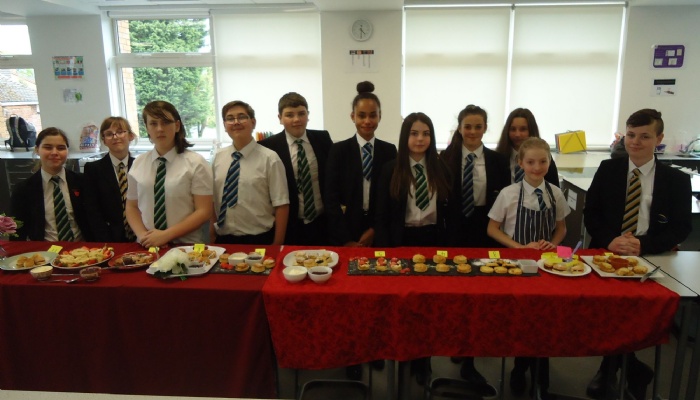 Things are hotting up in the kitchen after another baker was eliminated in the second round of the popular TCA Bake Off.
The bakers are competing every Wednesday after school and are given 90 minutes to whip up an offering that will impress the judges.
The six-week challenge will end with the three best bakers being crowned star bakers. They will go on to the Brooke Weston Trust grand final where they will go head-to-head against other students from academies within the Trust.
This week's challenge was scones and there was a good variety of plain, cheese, fruit and even cherry scones, with accompanying jam, cream and butter.
Students gave careful consideration to their presentation too, and the members of staff who were judging (and only too happy to help!) commended them on their efforts and gave them constructive feedback.
The upcoming challenges will be:
Wednesday 15th May - Cupcakes
Wednesday 22nd May – Tray bake
Wednesday 5th June - Bread
Wednesday 12th June – Pastry
Staff will have the chance to have a go too, with the TCA Staff Bake taking place on Wednesday 19th June after school (3pm - 4.30pm). The baking challenge for the staff this year will be the tray bake.