Choir Entertains Alzheimer's Group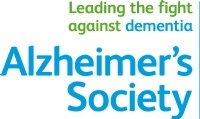 Members of TCA's school choir have been praised for their performance to a group of people with Alzheimer's at the Baptist Church this week.


Lisa Lowe, Dementia Support Worker, said: "On behalf of the clients, staff and volunteers of Alzheimer's Society Fenland I would like to express my sincere thanks for the choir's wonderful singing.
"The students were very well behaved, polite and friendly to our clients and represented your school fabulously; in fact I had lots of people saying to me what a great credit they were to the school.
"I hope you are able to come and sing again for our group in the not too distant future and if you ever need a platform to practice our clients will be only too happy to listen."
The school choir meets after school every Wednesday in P112 and is going from strength to strength. It is open to students of all abilities and there is no requirement to audition.
Members of the choir are looking forward to their first major performance when they take part in the Young Voices charity concert at the O2 arena in London in January. Around 10,000 young people will perform to an audience of around 20,000.