Physics at Work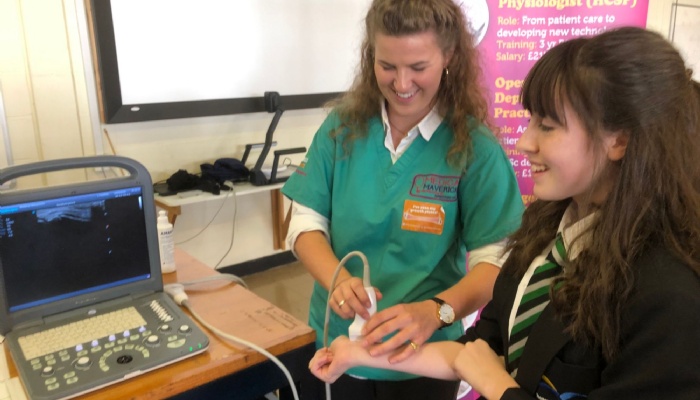 A group of Year 10 students enjoyed a fascinating day exploring physics in action at the University of Cambridge's Cavendish Laboratory.
The students, who are all taking triple science GCSE, engaged with interactive activities and talks to see where a career in physics can take them.
They were given an insight into keyhole surgery with specialist equipment to practise on and they used ultrasounds to scan their own bones to see if they were going to grow any more.
The group heard from Medical Mavericks, an organisation which delivers science workshops, and investigated tectonic plates and seismic waves.
Students also looked at friction and how it applies to vehicles as car manufacturers try to make them more fuel efficient.
The trip proved to be popular, with some very positive feedback from students:
"I enjoyed learning about career options in physics and science in general – especially specialist jobs."
"I learned ways science can be applied outside of education and new technology that may change science."
"It inspired me to consider science as a viable career option and not just an interesting subject."