Emmie's fundraiser for cousins suffering from rare disease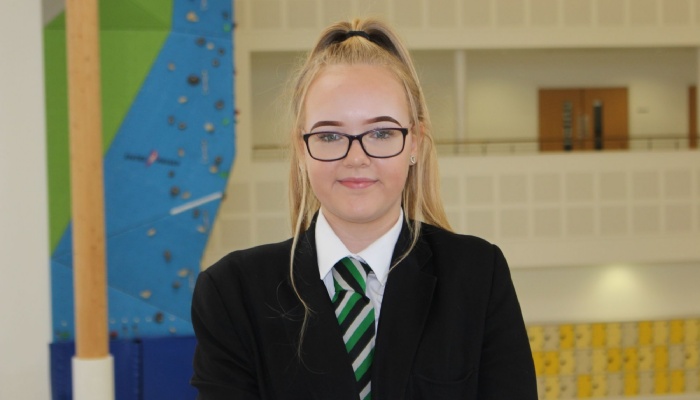 Year 9 student Emmie Parker held a cake sale in school to raise money for her cousins who have been diagnosed with a rare illness.
Her cousins Finley, 8, and Harrison, 4, are two of around 30 children in the UK with Juvenile Battens Disease, a neurodegenerative condition which will affect their eyesight, mobility and memory.
Their parents, Ben and Sarah Dodkin, asked the boys, along with their third son Arthur, 6, to draw up a wish list of things they would like to do to make some happy family memories together.
The community has rallied behind the family, with lots of fundraising events going on to help make the boys' dreams come true.
Among them is Emmie, who held a cake sale at TCA last week and raised £132. She was helped by her friends Sophie O'Neill, Caitlin Harris and Zara Wigginton.
Emmie said: "I have always been very close to Finley and because his vision has been getting worse, I have been helping him to get around, and he has been teaching me how to play games in Braille. They're just so young and it wasn't expected. I just wanted to help with their wish list – Finley wants to climb the O2 and go in a helicopter and Harrison wants to see The Lion King in the West End. We want to help them as much as we can. My dad is doing a charity boxing match, and there was a big bingo night which raised £3,000. It's nice to see the town getting behind them."
Click here to read more on the fundraising events that are going on to support Finley, Arthur and Harrison.