'Ambassadors of change' attend Hope Not Hate conference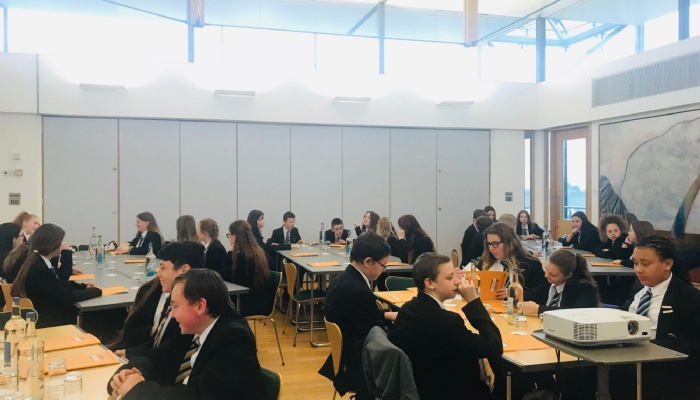 A group of Year 9 students were given a talk on social responsibility and challenging prejudices at a conference by advocacy group, Hate Not Hope, which campaigns against racism and fascism.
The students, who were referred to as 'ambassadors of change', visited the University of Cambridge for the Facebook-sponsored event.
They learnt about social responsibility, discrimination, stereotypes, prejudices and how important it is that parliament is representative of the country's population.
Assistant Vice Principal Mrs Tarsitano said: "We learnt that jokes can lead to stereotypes, prejudices and discrimination. We were tasked with challenging our own subconscious prejudices and stereotypes, and to make a pledge about how we can make our communities better places.
"The students were told that it takes five seconds for us all to challenge someone when they say something derogatory, but costs thousands of pounds to try to undo the damage done to people or things when hate crime peaks."
The students are looking forward to the follow up trip to the Houses of Parliament and the Facebook's London office.