Human Utopia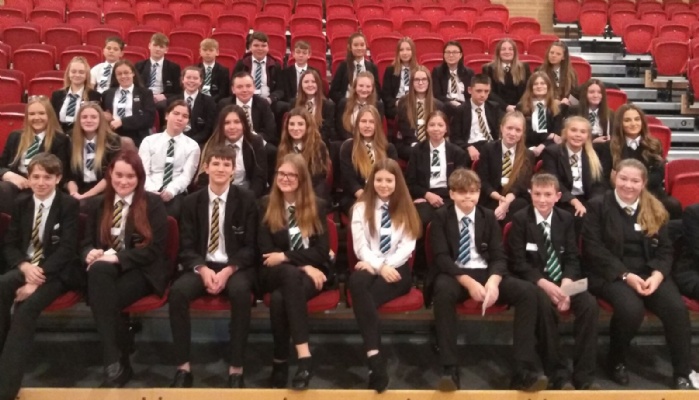 Human Utopia returned to TCA to reinforce the message to students about making positive changes in their lives.
The organisation runs workshops to inspire young people and aims to improve their mental health and wellbeing. Human Utopia also look at what skills young people need in order to develop their employability.
To start with, they spent time with Year 9 Heroes, who would assist them later in the week with the workshop for Year 7s. The group of 41 Heroes learned how to mentor younger students, what makes a good role model and the importance of being able to talk to different groups of people.
Human Utopia then worked with Year 8s, re-capping what they had learned the previous year and finding out how students had put those ideas into practice. They talked about relationships, the language used when talking to people and the impact words can have on people.
It was a theme that continued when Year 7s were introduced to Human Utopia the following day during the workshop, 'Who am I?'
After taking part in an east side/west side scenario, students were encouraged to use the image of a bin to demonstrate how it can filled with negative comments from others, and how they might be responsible for filling other people's 'bins'.
Students responded well to the task, talking openly about how they have felt and even apologising to others in the room.
PSHE leader Mrs Sansam said: "Our Year 9 Heroes were fantastic. They got stuck in, they were facilitating the conversation with Year 7s and they stepped out of their comfort zone, and that's what it's all about. Human Utopia commented on how much they had grown during their time with them.
"The activities for Year 7s certainly got the year group thinking and they were very open during the workshop. It was impressive to see how they grew in just one day and did things they wouldn't normally chose to do."
There will be a follow-up session with selected students in March.