Collaborative artwork exhibited at TCA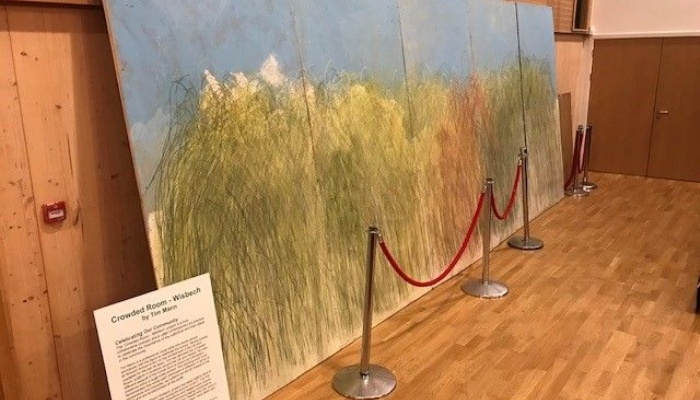 A piece of community artwork featuring contributions by TCA students has been on display at the academy, giving students the chance to reflect on its message.
'Crowded Room – Wisbech' by local artist Tim Mann is a collaborative piece of work which celebrates the individual as well as their place in their community.
Tim uses different aspects of the human form to record an individual's presence within a large-scale portrait and the Wisbech project featured the outlines of TCA students, among others.
The piece demonstrates that while each participant is different, in terms of appearance and character, as humans we are all integral to the world and are fundamentally all the same.
The Wisbech portrait took 20 days to complete and features more than 10,000 people. It has been on display during assemblies, with the project proving to be a good talking point with students.
The piece has also been exhibited in other parts of the town.