Christmas shoebox appeal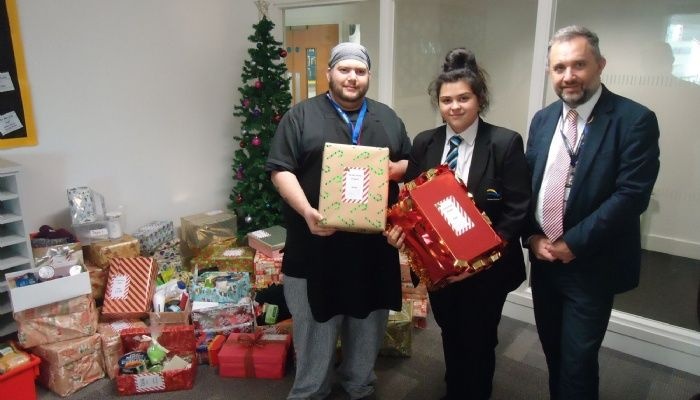 TCA is once again launching its Christmas shoebox appeal in support of those less fortunate in our community.
Each tutor group has been challenged to fill a shoebox that will be distributed with the help of a local charity.
If every tutor group fills a box, it means we can provide 50 individuals in Wisbech with gifts, which for some, may be the only present they receive this Christmas.
Last year, there was a great response to our appeal, with students and staff filling more than 60 shoeboxes (pictured above).
What do we need to put in our shoebox?
Each box should contain:
1. A Christmas/greeting card from your tutor group (some recipients may not have received a card for many years)
2. Two hygiene/toiletry items (simple soap, shampoo, shower gel, sanitary items)
3. Three food items (non-perishable, i.e. canned food etc)
4. A hat, scarf and a pair of gloves (these could be second hand providing they are clean and good quality)
Donations should be made before Monday 17th December.
The appeal is being co-ordinated by our Student Leadership Team so any questions should be directed to our Head Girl Teagan Lee or Head Boy Max Hamilton.