Top library borrowers rewarded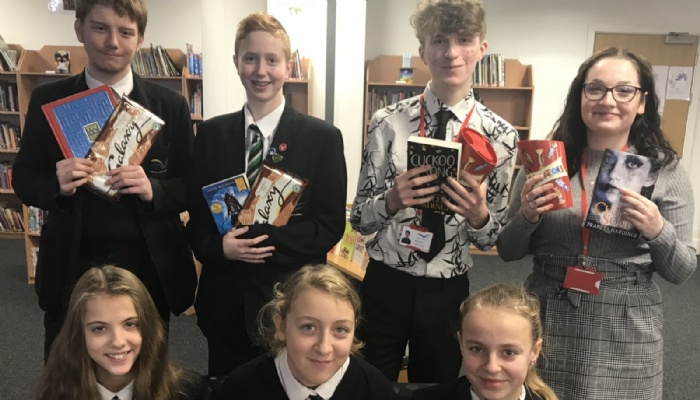 An Icelandic celebration of reading was once again the inspiration as prizes were handed out for the library's top borrowers.
It is the second year that Librarian Miss Robinson has drawn on Jólabókaflóð, which translates as 'the Christmas book flood'.
The top borrower for each year group has been awarded with a book and some chocolate, as a nod to the Icelandic tradition which sees people give out books during December to be enjoyed with a hot chocolate on Christmas Eve.
Year 7 (tied): Signia Kruze & Emilija Jonkute
Year 8: Katie Field (who has borrowed a whopping 91 books at the time of counting)
Year 9: Angel Cleverley
Year 10: Ryan Clark
Year 11: Emma Cottingham
Sixth Form (tied): Megan Woods and Max Hamilton
Staff: Mrs Hooper