Rotary Young Chef competition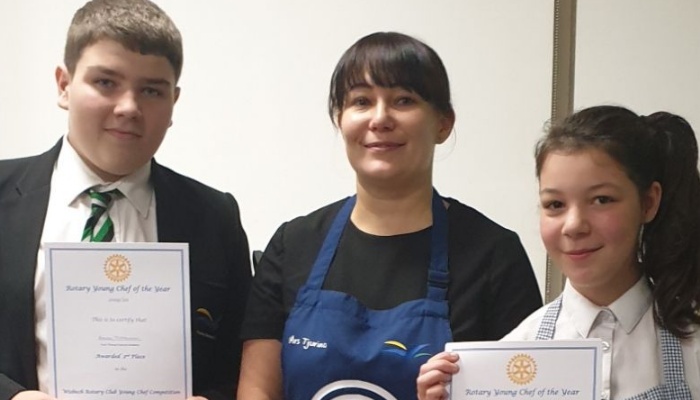 A Year 7 student has made it through to the district stage of the Rotary Young Chef competition after winning the first heat at TCA.
Participants were challenged to prepare in two hours, a three-course healthy meal comprising starter, main course and dessert for two people costing less than £20.
Five students battled it out in the kitchen, before their dishes were sampled by judges from Wisbech Rotary Club.
The winner was Olivia Sefton, who served up prawn cocktail with a Thousand Island dressing for starters, spaghetti bolognaise for her main course and chocolate cake with a peanut butter surprise for dessert.
Olivia received a £25 voucher, while runner-up Benas Juskevicius, in Year 10, received a £15 voucher.
Olivia will now compete in the next round of the competition at West Suffolk College on February 1st.