Eyes on the Prize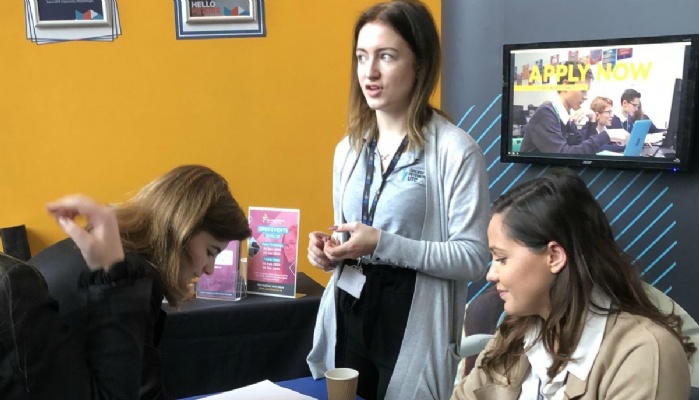 A group of students were encouraged to think about their future career goals and what pathways they need to choose to achieve them during a special event at University Centre Peterborough.
Eyes on the Prize, held in conjunction with Anglia Ruskin University, offers students the opportunity to consider in more detail the options available to them - including university courses and apprenticeships - and talk to employers.
A group of 38 Year 9 students from TCA went along and spoke to student ambassadors from the university and visited a careers fair.
They heard a number of talks on career options and what support is available. One speaker advised them to think about job they wanted and work backwards from there to see what GCSE options they should pick, with students being provided with a pathway plan.
A representative from the RAF talked to the group about the variety of roles within the RAF and the training that is provided, while another talk looked at higher apprenticeships and the companies which fund their employees' degrees.
The university student ambassadors gave an insight into how university differs from school and college, including the social aspect.
Throughout the day, TCA students asked a good variety of questions, including what scholarships and bursaries are available.