Students explore money matters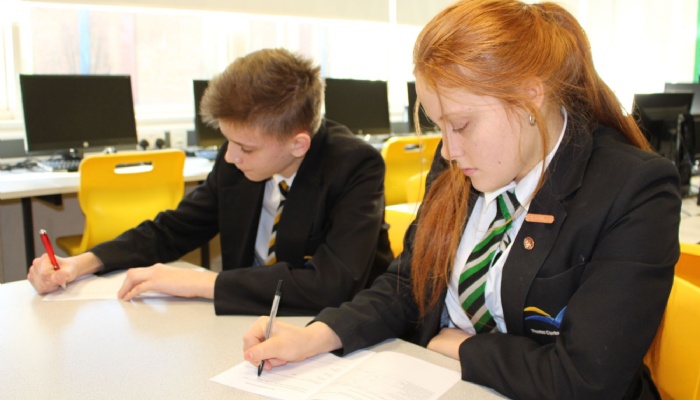 Students will examine financial issues such as debt, budgets, savings and fraud with a new programme which launched this term.
This term's PHSE topic, Money Matters, is based on guidance from Young Money, which is endorsed by Martin Lewis, founder of the Money Saving Expert website.
Over the next few weeks, Year 7 will look at the meaning of credit, fraud and financial risk, while Year 8s will examine budgets, savings, influences on spending and how to spot fake emails.
Year 9 students will discuss the reasons why budgets might need to change; whether debt is always bad; the idea of getting value for money; and how money can affect a person's health and well-being.
The topics Year 10 will think about include how to keep track of their money; the dangers of payday loans; the risks associated with gambling; manageable and unmanageable debt; and the definition of a money mule.
Mrs Sansam, who leads PHSE at TCA, said it was vital to ensure students leave school armed with the relevant information to help them make sensible decisions when it comes to their money.
"I think it's crucial to teach young people about financial matters because it provides them with the knowledge to go out and make informed choices, particularly in this day and age when the average debt has grown," she said. "We want to give our students the ability to ensure they make the right decisions in the future. For instance, we want them to understand that taking out a credit card is something that can have an impact for months, instead of it just being an instant impact. We're also teaching them how to spot fake shopping and job adverts."
Year 10 students Chantelle and David agree that it's a good idea to start learning about money matters from a young age.
Chantelle said: "It's good to start thinking about the idea of saving now because in the future we'll be saving for university and driving lessons, and a house. It's also good to start thinking about the idea of earning more than you spend, so that you're never stuck for money.
"I get money from my parents and I try and save some of it so I can buy bigger things – I ask my mum to look after it for me so I'm not tempted to spend it."
David said: "It's good to start thinking about these issues for when we get our first part-time jobs and start earning our own money, so we can work out the best ways of using it."