Combined Cadet Force is launched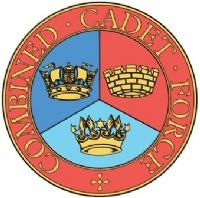 The search for the first ever cohort of Combined Cadet Force recruits has started.
The search for the first ever cohort of Combined Cadet Force recruits has started.
The Brooke Weston Trust is launching its cadet unit and Year 9 students have the exciting opportunity to get involved.
They will join with students from across the BWT secondary schools, in learning new skills and gaining qualifications.
Those who succeed in applying will attend the trust partner CCF site at Oundle School once a week from September 2014 where they will take part in full operational training. The scheme will also involve some military skills weekend and a week-long camp during the summer.
Maths teacher Anne Rose is the CCF officer for Thomas Clarkson Academy. Having served in the Royal Air Force for 13 years as an Engineering Technician and now acting as a Flying Officer with the Holbeach Air Cadets, she is well qualified to put students through their paces.
Ms Rose has been training with other BWT staff at Oundle School since September and will lead the sessions from September 2014.
She said: "This is an exciting opportunity for our students as there will be opportunities to gain qualifications as well as leadership skills.
"Also it will give any students who are considering a career within the forces a head start."
The BWT CCF has been paid for by the Government and the MoD, who are aiming to widen the CCF scheme within state schools.
In the first year 30 students, from across the Trust schools, will take part. They will then go to become non-commissioned officers in the second year and lead some sessions.
Year 9 students who wish to apply must be in maths sets TC 1, 2 or 3. They must complete the letter of application (which can be downloaded below or accessed by this link to the Trust website) and also hand a CV to Miss Rose or Mr Dollis. The closing date for applications is Monday, February 7th. Miss Rose is available to speak to students in the restaurant during tutor time tomorrow (January 31st).
In September 2015 a group of Year 8 students will be given the opportunity to become involved, at which time it is hoped the BWT will launch its own independent CCF site at one of its schools.