University of Cambridge project launched for Year 7s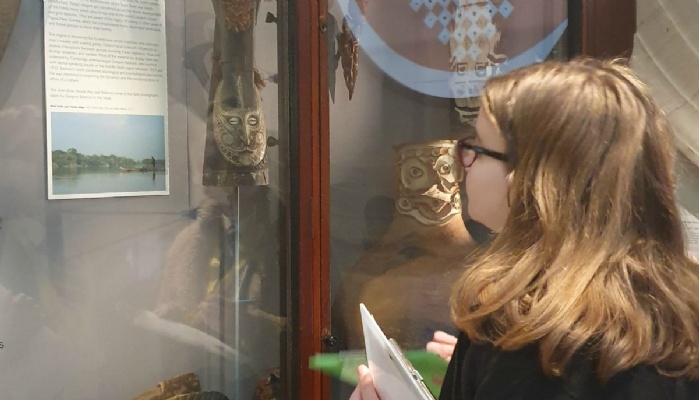 A group of Year 7s are being mentored by students from the University of Cambridge as they work on a project that may be exhibited in the Museum of Archaeology and Anthropology.
The higher-ability students have been selected to take part in the university's Insight Discover programme. They attended a launch event at the university where they met their mentors and since then, have been in regular communication with them to discuss their ideas.
The project title is All About Me and students will present their work when they return to the university in a few weeks.
At the launch event, students explored the museum and were given an introduction to university life.
Year 7's Raising Standards Leader, Ms Thomas, explained: "The mentors are young people our students can aspire to, and they can share with them what university life is like.
"This is also an opportunity for our higher-ability students to improve their skills in areas like extended reading. The programme will help them to think about skills they already have and what skills they need for university.
"Our students asked plenty of questions and afterwards, they had conversations amongst themselves about going to university."