Mr Gooda faces 'The Governess' on ITV's The Chase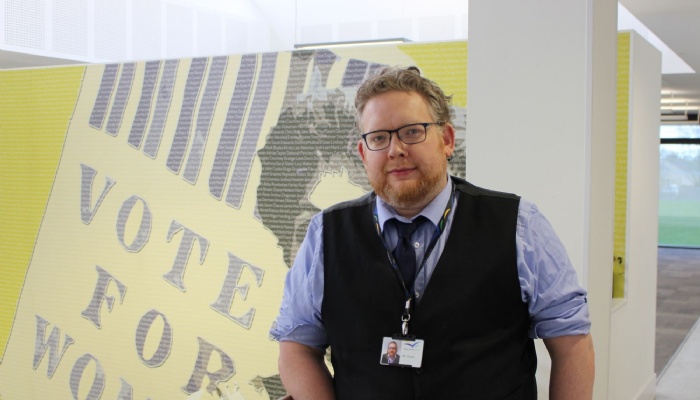 Teacher Mr Gooda has been speaking about his experience on ITV's The Chase, after students spotted him on the popular game show.
Mr Gooda, who is an English teacher and Head of Media Studies, held his own when he faced 'The Governess' Anne Hegerty but unfortunately was beaten at the final post.
It all began in 2015 when he applied to go on the show after watching an episode and seeing an advert for contestants.
"I filled out the form and then basically forgot about it for a couple of years," Mr Gooda said. "Then I got a phone call out of the blue, which I soon realised was part of the audition process, so I talked about wanting a new car because mine was derelict."
Mr Gooda, who has a passion for amateur dramatics, then went along to an audition in Norwich in April 2018, arriving in a suit as he was en-route to a job interview! He participated in a simulation of the game with producers, a process which he said was all about selling his personality.
From a group of eight, the Canadian was one of two people selected to appear on the show and his episode was filmed at Elstree Studios in London in October 2018.
"I had a lot of fun," Mr Gooda said. "I did want to go home with the money and I wanted to beat the chaser, but the main thing was going and having a good time. As a media teacher, it was great to see how a proper TV show is filmed. It took about two hours to film my episode. I had an excellent time."
It's not the first time Mr Gooda has made a television appearance – he performed on Canadian Idol as a solo singer, reaching the equivalent of boot camp.
He won't be appearing on any other British game shows for a while though – the rules stipulate that contestants have to wait three years before they can take part in a quiz show again.