Fundraiser in aid of a new wheelchair for Sophie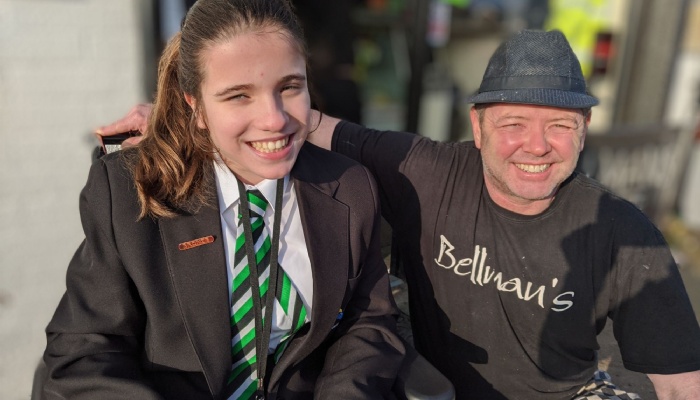 An evening of bingo is being held to help raise money to buy a specialist sports wheelchair for one of our students to use during her PE lessons.
Sophie Clarke, who along with her twin brother has cerebral palsy, uses a wheelchair and walker, and while every effort is made to ensure she can access her PE lessons, the wheelchair is hard to manoeuvre.
Her parents Mandy Seaton and Barry Clarke are hoping to buy her a made-to-measure specialist sports wheelchair to give her more independence when it comes to sport.
The community has got behind the fundraising drive and several events have already raised money towards the cost of the chair, which is approximately £2,500.
The next event is an evening of bingo on Thursday 12th March at Emneth Central Hall, with doors opening at 6pm for a 7pm start.
It has been organised by members of the Fen Ladies Darts League, of which Mandy is a member, and local fundraiser Betty Cunningham.
It comes after Bellman's Baguette Bars donated £100 towards the appeal.