Students design author displays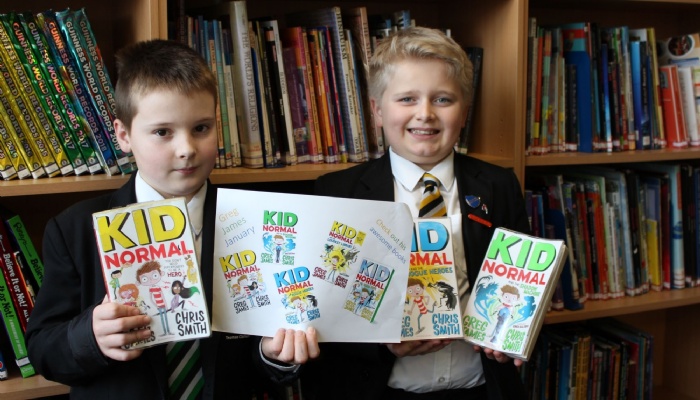 Two students have been promoting a different author each month in the library to encourage a love of reading amongst their peers.
Fletcher Wilson and Noah Date, who are both in Year 7, started with a display of Greg James' books in January, and this month's chosen author is Michael Morpurgo.
Noah explained: "We wanted to do these displays so we have something to celebrate each month. It keeps things fresh - seeing something new each month might encourage people to read more. Reading is important because it gives you skills for the future."
Fletcher added: "We want to show people the different variety of books that are in the library, not just the ones they would normally choose. Reading helps your vocabulary and it helps you with other subjects."
Librarian Miss Robinson also regularly updates her displays, which feature recent award-winners or books with topical themes.