Cookery competitions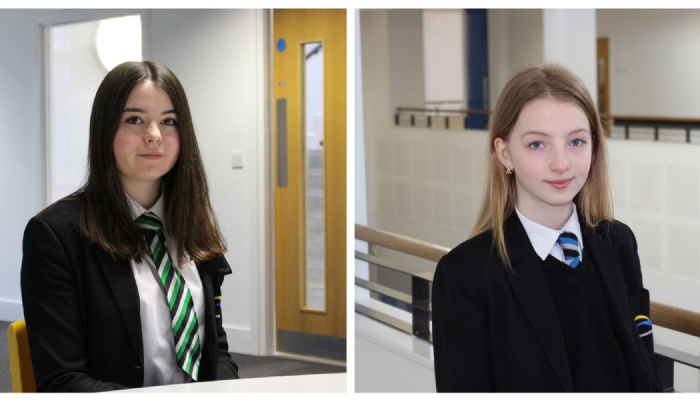 Three students put their culinary skills to the test when they took part in district cooking competitions.
Diana Pogodina in Year 8 and Hollie Dixon in Year 10 (pictured above) competed in the Young Chef county final at Peterborough Regional College. They were put forward for the competition by Mrs Tjurina, teacher of food and nutrition, after coming first and second in the TCA Bakeoff.
They competed against a number of other schools and had two hours to create a two-course meal on a budget.
Diana made pasties served with a side salad, followed by waffles. She said: "It was good to get out of our comfort zone and take part in a competition somewhere else, outside of school."
Hollie made a salmon, leek and asparagus main, followed by a fruit tart served with crème pâtissière, for which she was awarded a highly commended. She also enjoyed competing against other schools, saying: "There's a wider variety of people taking part when you take part in competitions like this."
Olivia Sefton in Year 7 took part in the district round of the Rotary Young Chef competition at West
Suffolk College, after coming first in the initial stage at TCA. Once again, she was tasked with producing a three-course meal in two hours for two people, spending just £20. Olivia's menu comprised prawn cocktail, a korma-style chicken curry and lemon cheesecake.
Olivia says she cooks at home for her family almost every day and said the competition gave her the opportunity to showcase her skills.
"It helps me to become more confident in my cooking," she said. "It gives me the chance to show what I can do."