World Book Day winners announced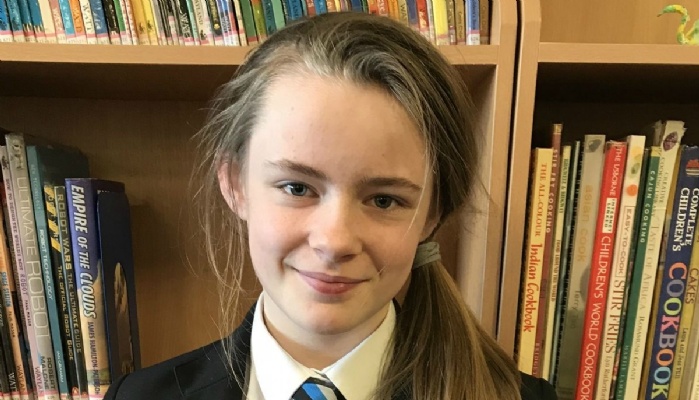 Entries have been totted up and the votes have been counted so the winners of this year's World Book Day competition can be announced!
More than 40 members of staff dressed up as characters from the world of literature, with students challenged to work out who had come dressed as what.
The competition proved to be very popular and got students talking about a variety of different fiction ranging from the 17th century to 2019.
The winner was announced this week as Mia-Rose from 7M1, who received a £10 book token and some chocolates.
Students voted for their favourite costumes and the winners can be revealed:
1st place: Mrs Trenoweth - The Mad Hatter
2nd place: Mr Clifford - Clifford the Big Red Dog
3rd place - Mrs Lynn - Frankenstein's Monster's Bride
Books and characters that were represented:
| | |
| --- | --- |
| Lily | Gloves Off |
| Silas | The Graveyard Book |
| Mad Hatter | Alice in Wonderland |
| Alice | Alice in Wonderland |
| Snow White | Snow White |
| Doc | Snow White |
| Happy | Snow White |
| Grumpy | Snow White |
| Bashful | Snow White |
| Sleepy | Snow White |
| Sneezy | Snow White |
| Dopey | Snow White |
| Prince Charming | Snow White |
| Wicked Witch | Snow White |
| Huntsman | Snow White |
| Yoda | Star Wars |
| Dracula | Dracula |
| Dracula's Bride 1 | Dracula |
| Dracula's Bride 2 | Dracula |
| Dracula's Bride 3 | Dracula |
| Jennet Humfrye AKA Woman in Black | Woman in Black |
| Ghost of Christmas Past | A Christmas Carol |
| Ghost of Christmas Future | A Christmas Carol |
| Witch 1 | Macbeth |
| Witch 2 | Macbeth |
| Witch 3 | Macbeth |
| Frankenstein's Monster | Frankenstein |
| Frankenstein's Monster's Bride | Frankenstein |
| Frankenstein | Frankenstein |
| Snow Queen | The Snow Queen |
| Laverne de Montmorency | Harry Potter |
| Castle Cranshaw AKA Ghost | Ghost |
| Coach Brody | Ghost |
| Sunny Lancaster | Ghost |
| Lu Richardson | Ghost |
| Patina Jones AKA Patty | Ghost |
| Myisha Cherry | Ghost |
| Melissa Jordan | Ghost |
| Nicky McNair | Ghost |
| Lynn Tate | Ghost |
| Clifford the Big Red Dog | Clifford the Big Red Dog |