Students encouraged to keep reading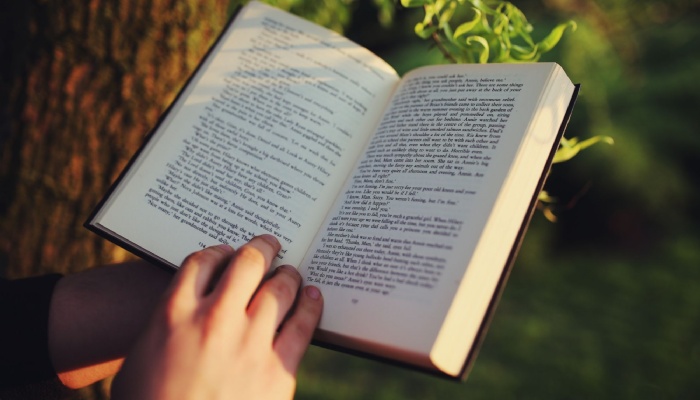 TCA may be closed but staff are encouraging students to continue reading at home.
Reading is not just crucial to learning – it can also help with mental health:
"Books and reading have offered the perfect escape; a reminder that you're not alone, life isn't so bad and there are good things to hope for - as well as the plain old-fashioned enjoyment of reading a good story!
And it's not just a nice idea - research has shown that reading for just six minutes a day can reduce stress levels by up to 60%. There are a multitude of studies showing that reading regularly can improve relationships and help develop empathy, bringing about understanding and change for the better.
Stories can give us insight into other people's worlds, show us characters demonstrating true courage and help us see survival in the darkest of times. If you've ever experienced grief or depression, you'll know that hope can feel a long way off. It's during those times that reading a favourite book can offer solace, like an old friend providing comfort and cheer - perhaps even shining new perspective on your situation."
As well as students being urged to read for pleasure, those using Accelerated Reader will be able to log on and check any book, regardless if it's a physical or digital copy, to see if it has a quiz and what AR level the book is.
Students are reminded to keep their school library loans they have taken home safe until the time TCA reopens.
Librarian Miss Robinson has put together some links from Cambridgeshire Libraries to help students read online.
Cambridgeshire Libraries news
With all Cambridgeshire Library buildings now closed, there will be an increased digital and online offer. Keep up with the latest news here.
The service is working to create an alternative offer including an expanded assisted digital offer over the phone/online – increasing the amount of online resources for people to borrow and enjoy and with more digital alternatives to group sessions including online activities.

Joining the library
If you are not already a Cambridgeshire Library member you can join online.
Complete their online form. Your library card will be posted to you.
If you are 15 or under you will need a guarantor.
Join the library online here.

Examples of resources available online
The services below are all FREE to access for all library members, which is again FREE to join.
The eBooks service allows you to download eBooks onto your computer, eBook reader, tablet or smartphone:
https://www.cambridgeshire.gov.uk/residents/libraries-leisure-culture/libraries/library-online/ebooks
Digital magazines are available for computers, smart phones and tablets:
https://www.cambridgeshire.gov.uk/residents/libraries-leisure-culture/libraries/library-online/emagazines
eNewspaper allows you to view and download digital newspapers free of charge:
https://www.cambridgeshire.gov.uk/residents/libraries-leisure-culture/libraries/library-online/enewspapers
eAudio books are available to download ready to listen to:
https://www.cambridgeshire.gov.uk/residents/libraries-leisure-culture/libraries/library-online/eaudio-books

Manage your library account anytime, anywhere by downloading the free Spydus Mobile from your app store. See what you have on loan, renew items, search the catalogue and place holds:
https://www.cambridgeshire.gov.uk/residents/libraries-leisure-culture/libraries/library-online/library-app