Year 7 residential trip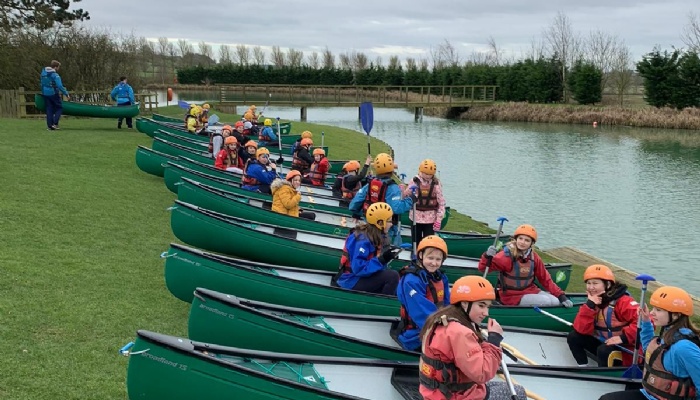 Year 7 students have been praised for their enthusiasm, team spirit and behaviour following a residential at an outdoor adventure centre earlier this month.
The cohort spent three days at Caythorpe Court in Lincolnshire, where they got stuck in to a range of challenges and activities.
Year 7 Raising Standards Leader, Ms Thomas, couldn't speak highly enough of the students, saying:
"The trip was amazing and all of the students were impeccably behaved and literally threw themselves into every activity with such enthusiasm.
"Many students also conquered their fears too. Some overcame their fear of heights and others their fear of open water. I was immensely proud of all the students, as were all of the staff who came along on the trip.
"There seemed to be a real togetherness amongst the students who were often heard encouraging and cheering fellow group members on when completing the various activities."
"All parents can be extremely proud of their children as they were a credit to them and the academy. What a great experience for all and one that I'll look back on fondly!"