Rapper and poet urges students to take creative risks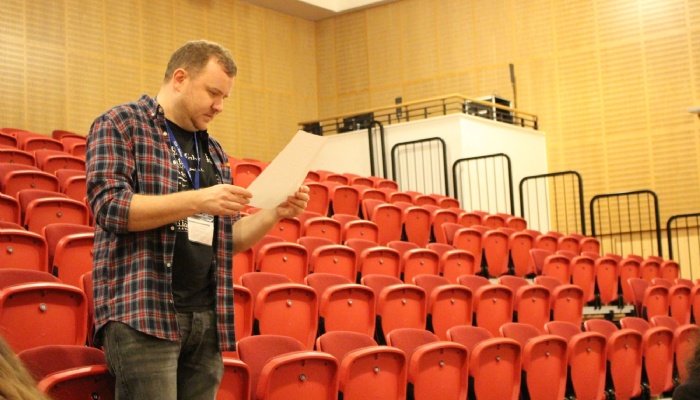 A performance poet and rapper led workshops at TCA recently, giving students the opportunity to write their own raps about topical issues.
Mark Grist spoke to students about how he left his job as a secondary school English teacher to pursue a career as a poet. For a while, it proved to be financially challenging, but when one of his rap battles became an online hit, the offers of work started to come in.
Mark, otherwise known as The Count of Monty Gristo, recently held rap battles in the Philippines as part of an hour-long documentary called 'Mark Grist Battles The World' with Red Bull.
During his workshops with TCA students, Mark performed a poem that he'd written to impress a woman, who later became his wife.
Mark then challenged groups of students to write their own poems/raps, and read them out to the
rest of the class. Students tackled a range of subjects, with many focussing on the impact of the coronavirus and the government's response to the pandemic.
Mark said one of the key issues he addresses with young people is resilience and the idea that failure is not something to be feared. He said it was important for young people to have the time and space to take creative risks.
Mark's visit was part of a poetry festival at TCA held in conjunction with Wisbech Reads and 20Twenty Productions. The remaining programme had to be cancelled due to concerns around COVID-19.