Carnegie Shortlist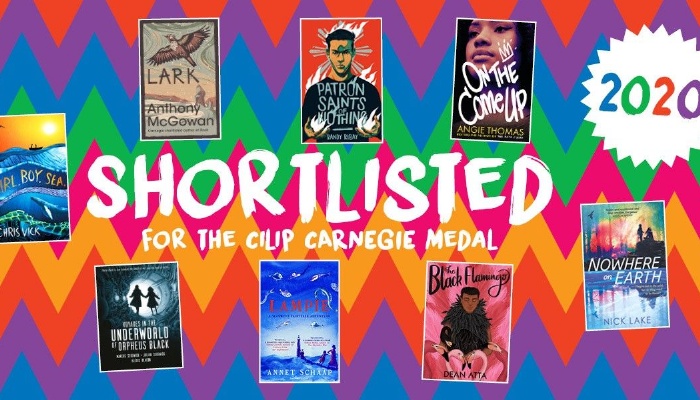 A number of the books shortlisted for this year's Carnegie award are now available online through Cambridgeshire Libraries.
The eight books which made the shortlist were announced in March, and the four that are now available online are:
Girl. Boy. Sea. by Chris Vick - eAudiobook
Lampie by Annet Schapp - eBook
On The Come Up by Angie Thomas - eBook & eAudiobook
Patron Saints of Nothing by Randy Ribay – eBook​​​​​​​​​​​​​​
Other titles to have made the shortlist are:
Lark by Anthony McGowan​​​​​​​
Nowhere on Earth by Nick Lake
The Black Flamingo by Dean Atta​​​​​​​
Voyages in the Underworld of Orpheus Black by Marcus Sedgwick and Julian Sedgwick
Angie Thomas, author of On The Come Up, also wrote The Hate You Give, which was later made into a film.
The Carnegie Medal, which is the UK's oldest children's book award, is awarded by children's librarians for an outstanding book.
The winner will be announced on June 17th, but the Shadowers' Choice Awards has been moved to give young people more time to read the books if they can't access them from home. Voting will take place between September 21st and October 2nd, with the winner announced on October 9th.
Shadowers read, discuss and review the books on each shortlist, engage in reading related activity which they can share online, and then vote for their favourites to win the Shadowers' Choice Awards.
A Shadowing Webinar on June 3rd will take young people behind the scenes of the awards, giving them an opportunity to find out more about the authors, illustrators and judges.