Young Adult Book Prize 2020 shortlist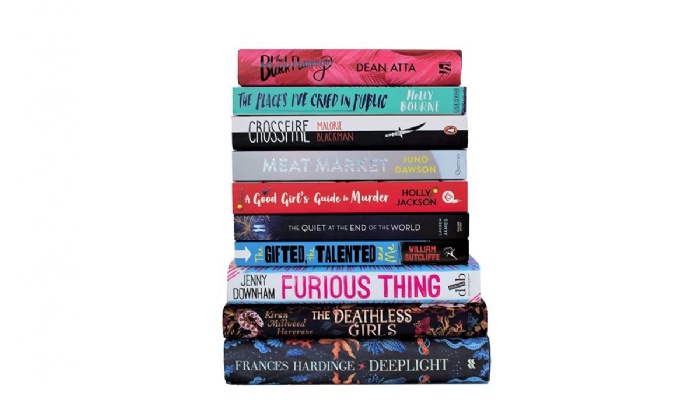 Students looking for inspiration for their 'to be read' lists may be interested in the books that have made the Young Adult Book Prize 2020 shortlist.
The award is specifically aimed at fiction for teenagers and young adults, with the aim of encouraging them to read and buy more books.
The 10 titles which made this year's shortlist are:
The Black Flamingo – Dean Atta
Crossfire (A Noughts and Crosses novel) – Malorie Blackman
The Places I've Cried in Public – Holly Bourne
Meat Market – Juno Dawson
Furious Thing – Jenny Downham​​​​​​​
Deeplight – Frances Hardinge​​​​​​​
A Good Girl's Guide to Murder – Holly Jackson
The Quiet at the End of the World – Lauren James
The Deathless Girls – Kiran Millwood Hargrave​​​​​​​
The Gifted, the Talented and Me – William Sutcliffe
The books' themes include an exploration of a mixed-race LGBTQ+ experience in Britain; the dark side of the fashion industry; what is love and what isn't; and embracing who you are.
All the books are in the school library for when students return and until then, three of the titles are available as eBooks via Cambridgeshire Libraries online: The Places I've Cried in Public, Crossfire and Furious Thing.
More information on each of the shortlisted books and the authors can be found here.