Make history from home by joining largest online art lesson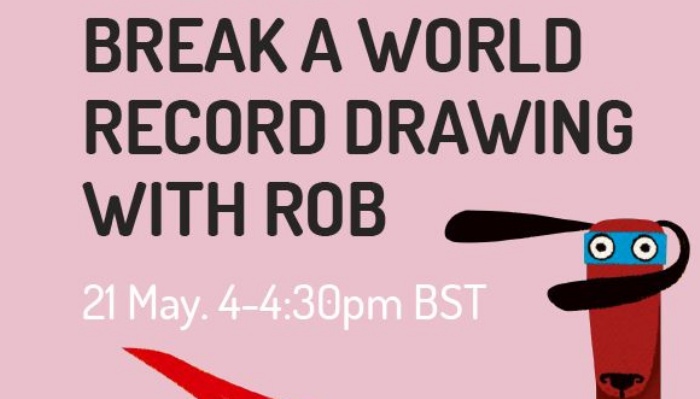 Pick up a pencil and join a Guinness World Records attempt at the largest online art lesson!
Students, staff and families are encouraged to register for the event on May 21st, when popular illustrator Rob Biddulph will teach the world a 30-minute art lesson and share tips on how to draw a much-loved character. To beat the title for largest online art lesson, at least 10,000 people need to tune in to draw with Rob for a full 30 minutes.
Art teacher Mrs Loosemore said: "I'm very excited to announce that TCA has been selected as an Art World Records Ambassador, and we'd like to invite you to be part of breaking the world record for the largest online art lesson.
"This will be an official Guinness World Records title attempt so if we are successful, we will be
making history...from home!
"Additionally, the project is raising money to help fight COVID-19.
"We are trying to get every one of our teachers, students and their families to join in. When we return to school, after months confined to our homes, wouldn't it be great to be able to say that we were all part of breaking a world record?"
The lesson will take place online on May 21st at 4pm. The lesson is free to join and suitable for everyone at home. To count towards the world record, you need to register individually at www.artworldrecords.com and join in. All you need to participate is paper, pencils and access to the video live stream you'll be sent.