Big Bang Digital 2020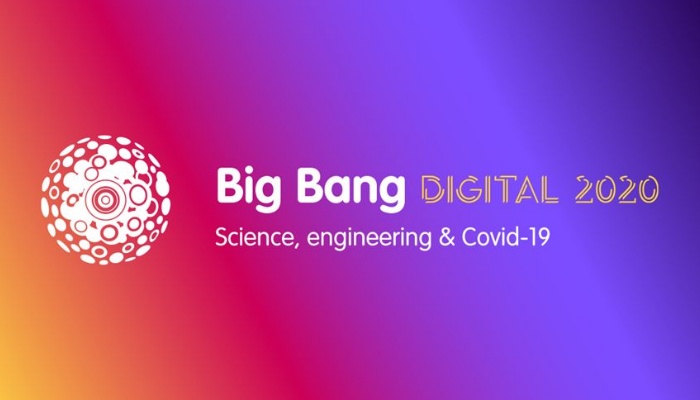 A special science and engineering event which TCA students normally attend each year is being held online on Tuesday 14th July.
The Big Bang Fair, the UK's biggest celebration of STEM subjects and careers, will this year take the form of online sessions with the focus 'science, engineering and COVID-19'.
The day will be hosted by TV science presenter Greg Foot, with sessions including:
The worldwide race to develop a vaccine
A GSK workshop to learn more about what a vaccine is, how vaccines work and how they are collaborating with partners across the globe in response to COVID-19.

New habits to protect the planet: the environmental impact of staying at home
COVID-19 is rightly the world's biggest focus just now but plastic pollution in our oceans hasn't gone away. An interactive session with Plastic Oceans about making a positive difference right now.

Young talent against Covid-19
In conversation with student design engineer, Josh Mitchell, who has been helping get 3D printers into hospitals in Africa, so they can print their own PPE.

Designing a social distancing lanyard
Find out how you can build a handy social distancing lanyard that lights up to alert you when you stand too close to someone and personalise it with a custom case.

Keeping the water flowing
Hear how the team at Thames Water are keeping the water running, staying connected to customers and keeping their teams, who are out on the frontline, safe.

Feeding the nation
Explore whether the pandemic will change farming forever as you hear about how the food industry has dialled up its use of remote technology to help keep supermarket shelves stocked.

There will also be live Q&A with guests, associated activities and even the chance to win a Raytheon drone.

More details are available at www.digitalbigbang.co.uk.