Keep reading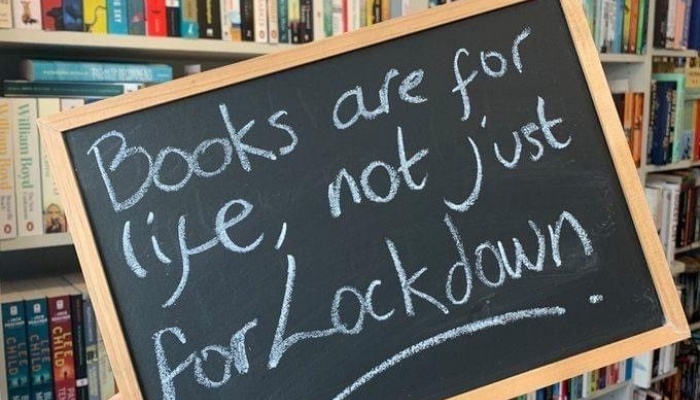 With the summer holidays approaching, students are being encouraged to continue reading for pleasure.
Reading is more important than ever, not only to help with literacy levels but for mental wellbeing.
Reading can be a great way to switch off, relax and transport you to another world, and the good news it is something that students can continue to enjoy at their leisure over the summer holidays.
Are you a fan of a traditional novel, do you prefer graphic novels, are you a magazine fan, or would you like to listen to a book for a change? There is something for everyone, and here are some links to resources:
Summer recommended reads
A list of recommended reads for children and young adults that include summer themes; mental health and well-being; and newly-published books.
Cambridgeshire Libraries
Join the library for free online if you haven't already.
With your library card number you have free access to eBooks, eAudiobooks, eMagazines, eNewspapers, eComics and other online resources.
Cambridgeshire Libraries will be reopening for limited services and access from July - see the website for more details.
Cambridgeshire Listen In!
Each month Cambridgeshire Libraries have a selection of titles which can be downloaded by 500 or 1,000 listeners at the same time. Download, listen and share your thoughts on their Facebook, Twitter or Instagram pages using #CambridgeshireListenIn. Go to the Borrowbox page to see the Listen In! titles available. Each month there are four adult and four children's titles available.
myON
The creators of Accelerated Reader are offering free access to a selection of books which can be read in-browser. This program has an audio feature which can read the text and be paused or repeated, and you can also zoom in on the page.
For free access over the summer please use the following login details via this link:
School name: Thomas Clarkson Academy
Username: thomas315student
Password: read
Project Gutenberg
Try a classic novel! Project Gutenberg is run by volunteers and digitises books out of copyright, meaning you can legally download these books for free. You can have the texts sent to your kindle, phone or other eReader. Find out more here.
Audible Stories
Whilst schools are closed Amazon are offering free access to hundreds of audiobooks. The books can be streamed from laptops, tablets and phones. Find out more here.
Authorfy
Free to join, Authorfy offers videos of popular authors reading from and discussing their books. There are also lots of creative writing challenges and activities to explore. Find out more here.
Looking to join a reading group?
ULibrary offer free online reading groups, with a different eAudio title available to listen to and discuss each month. They can be accessed from the app or from these two websites:
Accelerated Reader / Bedrock
Both these programmes are still available for students over the holidays.
Photo credit: Harris & Harris Books