Reading is Magic Festival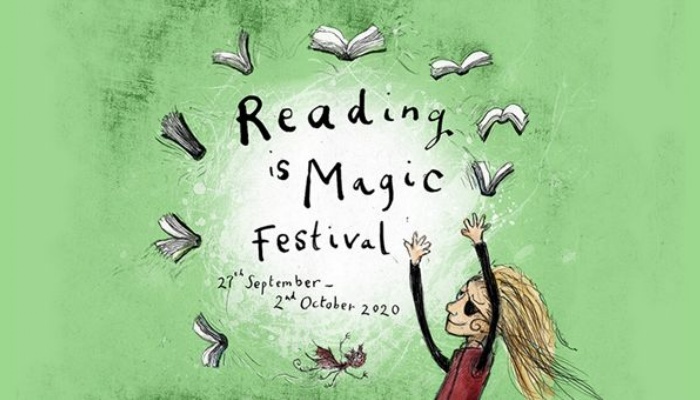 Young readers can access six days of free digital events designed to spark their imagination and creativity, as the Reading is Magic Festival gets underway.
With the cancellation of a number of book festivals across the UK, the Reading is Magic online event was set up as a festival collaboration to engage schools and families.
The festival is inspired by Cressida Cowell's key message as the current Waterstones Children's Laureate: "reading is magic, and magic is for everyone". The award-winning children's author and creator of the How to Train Your Dragon and The Wizards of Once book series said: "Books have a transformative magic in their unique ability to develop three key magical powers; intelligence, creativity and empathy."
A week-long schedule of daily events will follow with Cressida joined by an all-star line-up of leading authors and illustrators along with a learning programme, to be viewed either at point of broadcast or as on demand afterwards.
Events can be filtered by age range, 11-13 and 13+, with topics including: 'Why we need to protect our planet', 'The Black curriculum', 'Why we need comics', 'Write your own letters to Earth' and 'Create your own cartoon portrait'.
Click here to visit the website and view the schedule of events.