Libraries Week: A celebration of libraries and reading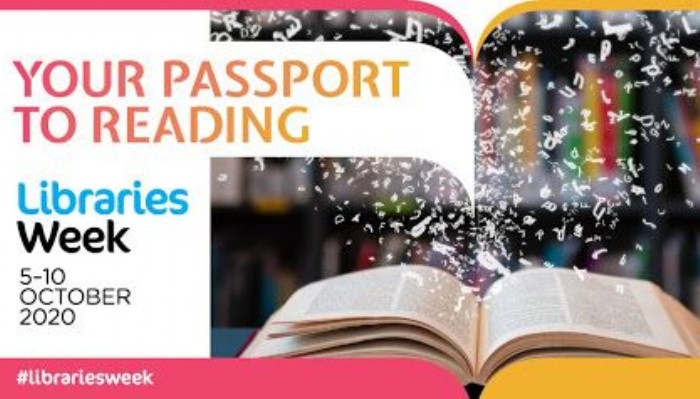 To mark this year's Libraries Week, students are reminded about the fantastic free online and digital services available from Cambridgeshire Libraries.
Anyone with a Cambridgeshire Library membership can access:
eBooks
eAudiobooks
eComics
eMagazines
eNewspapers
It's free to join online, with full instructions on how to join on their website. You can use the library app to access to your account, request and renew books.
There are lots of other resources on Cambridgeshire Libraries you may find useful too. If you need access to a free dictionary or an encyclopedia for your homework or studies, you can find one in the Dictionaries, Encyclopaedias and General Reference.
For our older students there is even a highly realistic online simulation of the UK's driving theory tests for all vehicle categories. It contains all the official test questions licensed from the DSA, the people who set the tests.
This month's BorrowBox includes one children's title, The Last Human. Log in to the #BorrowBox app or website with your library card number and look for the shelf titled 'Cambridgeshire Listen In! - October Titles' to download and listen today.
The Last Human by Lee Bacon

An unlikely friendship. A dangerous voyage. A story about what it means to be human. Humans went extinct thirty years ago. Now the world is ruled by machines. And twelve-year-old robot XR_935 is just fine with that.
Without humans around, there is no war, no pollution, no crime.
Every member of society has a purpose. Everything runs smoothly and efficiently. Until the day XR discovers something impossible. Until the day XR discovers a twelve-year-old human.
Cambridgeshire Libraries holds a weekly timetable of online events:
Cambridgeshire Libraries' monthly e-newsletter is a must for finding out what's going on in a library near you. You will be amazed at the breadth and depth of the events happening in our libraries. Sign up for the library e-Newsletter to make sure you don't miss special promotions and events in your library.
Wisbech Library has now re-opened with limited opening hours – click here for more details.
Libraries Week, which runs from October 5th to October 10th, is the annual showcase of the best that UK libraries of all kinds have to offer, with a focus in 2020 on celebrating the role of libraries in the UK's book culture.