Black History Month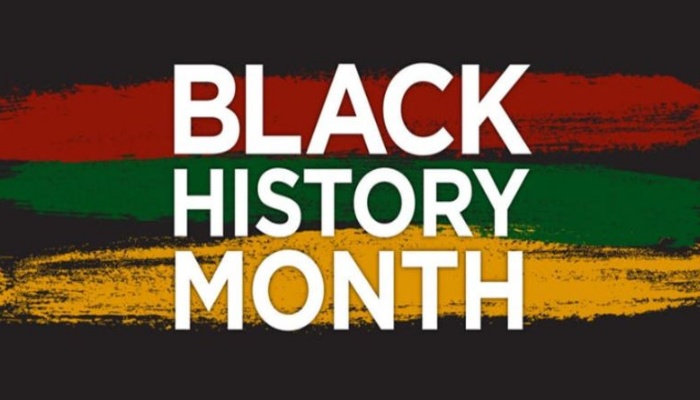 The event is formally recognised by the Government and highlights the contributions Africa and African peoples make to the economic, social and political landscape of London and the wider UK.
It is also celebrated as a month of tolerance and when we can learn from the past.
Find out more about Black History Month on their website featuring sections on Great Black Britons, interviews, articles and more: www.blackhistorymonth.org.uk.
Newsround's Black History Month: What is it?
https://www.bbc.co.uk/newsround/49883230
Newsround's Why is black British history so important?
https://www.bbc.co.uk/newsround/53109037
Newsround's What's it like being young, black and British?
https://www.bbc.co.uk/newsround/49885205
Black books matter
It is important to read a diverse range of books, including those with black characters or by black authors. Sometimes you will read books with characters that are very similar to you or have had similar experiences to you, which is important in allowing you to reflect on those experiences. Reading books with characters that are very different to you is a great way to put yourself in someone else's shoes. It helps you to understand them, their experiences and can immerse you in another world.
BookTrust's book list of historical stories from black history around the world.
National Literacy Trust's book lists for children and young people of all ages to share black stories and promote black voices.
The following is a Black Books Matter booklist of recommended reads which are available now as e-books via Cambridgeshire Libraries:
Noughts & Crosses – Malorie Blackman

Knife Edge - Malorie Blackman
Checkmate - Malorie Blackman
Double Cross - Malorie Blackman
Crossfire – Malorie Blackman
Somebody Give This Heart a Pen – Sophia Thakur
The Hate U Give – Angie Thomas
On the Come Up – Angie Thomas
Rebound – Kwame Alexander
The Poet X – Elizabeth Acevedo
Patron Saints of Nothing – Randy Ribay
Long Way Down – Jason Reynolds
Everything Everything – Nicola Yoon
What Momma Left Me – Renee Watson
Read about British black female authors Patrice Lawrence and Malorie Blackman:
https://www.blackhistorymonth.org.uk/article/section/author-and-historians/black-british-female-authors-you-should-read/
Watch an interview with Malorie Blackman:
Interview with award-winning author Malorie Blackman, Noughts and Crosses series.
Watch the series on BBC iPlayer:
https://www.bbc.co.uk/iplayer/episodes/p082w992/noughts-crosses
Black History Month: British entrepreneurs from the past and present
https://www.bbc.co.uk/bitesize/articles/zkgcvk7
The academy is named after Wisbech-born Thomas Clarkson - who was he and what did he do?
https://www.britannica.com/biography/Thomas-Clarkson
http://www.bbc.co.uk/history/historic_figures/clarkson_thomas.shtml
Competitions from 100 Great Black Britons
https://www.100greatblackbritons.co.uk/competition.html