Cyclist showing great promise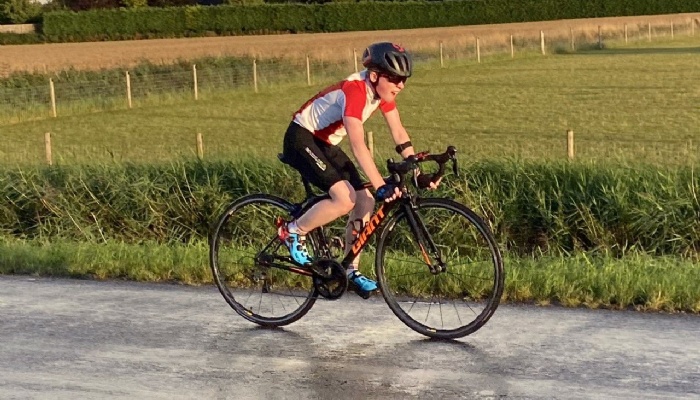 A talented cyclist who has gone from strength to strength since he started competing has been selected for a national development programme.
William Horspool, in Year 9, started riding when he was just three-years-old and started competing at local club Go Ride races when he was 10, having previously had a go at triathlons. William's dad competes in triathlons and his uncle has been a competitive cyclist for 30 years, so he is certainly following in his family's footsteps!
As well as being a member of the Wisbech Wheelers, William also trains every Saturday with Boston Wheelers Go Ride where he helps mentor younger riders.
He normally competes in at least one closed circuit road race a month, along with weekly 10-mile time
trials with his club through the summer. In a recent time trial run by Spalding Cycling Club, William covered 10 miles in 27 minutes and 54 seconds.
One of his most significant achievements was winning the under-12 race series held by Boston Wheelers at Tattershall Lakes last year. This was a series of four races, with William achieving podium results in all four.
More recently, he competed at Milton Keynes National Bowl, where he finished just 4 seconds behind the winner in his first race and 53 seconds behind the winner in the second race.
Thanks to his growing talent, William attends British Cycling Talent Development Pathway training in Lincoln every other Monday. The aim of the programme is to support the development of a pool of bike riders year-on-year who can transition into the Great Britain Cycling Team programmes.