Motorbike rider invited to international trial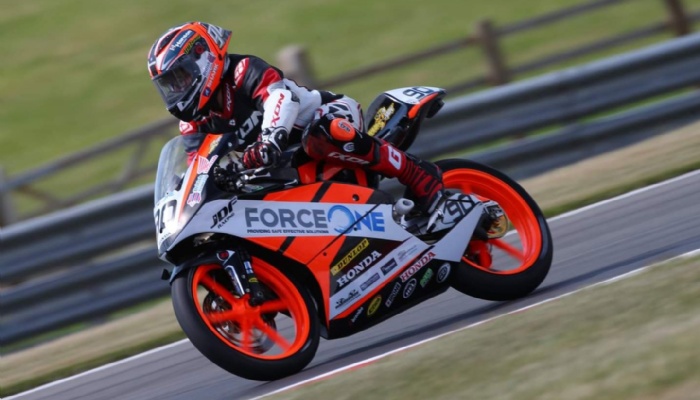 An up-and-coming motorcyclist has been invited to try out for the Red Bull MotoGP Rookies team in Spain for the chance to compete against riders from around the world.
Year 9 student Harry Cook, pictured racing in British Superbikes with the British Talent Cup Moto3 class, has been riding motorbikes since he was seven, after developing a love for them when he was just a toddler.
He was due to go to Spain this month or next but due to the current COVID-19 situation, the trials are now likely to take place in the new year.
Best of luck, Harry!