Laptops for all Year 13 students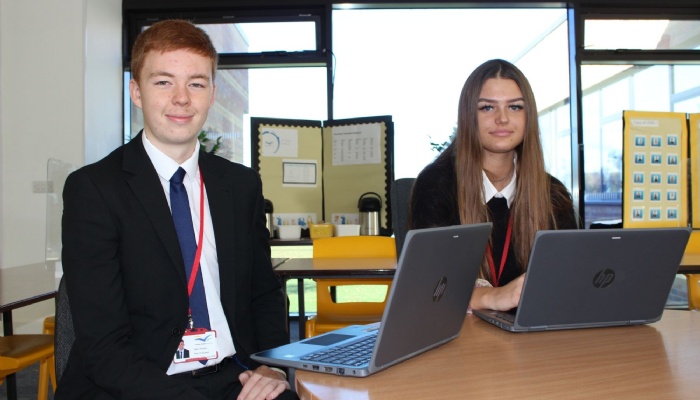 All Year 13 students have been issued with a laptop device to support their online learning.
Each student has received a HP Probook - which functions as both a tablet and a laptop - for use at home and in school to ensure they are equipped for digital learning.
The initiative has been supported by funding from the 8th Earl of Sandwich Memorial Trust.
Principal Mr Scott said: "We are fortunate in school to have the technology and expertise of staff to offer a blend of classroom and online learning, which is crucial in the current environment. Being able to give a laptop to each of our Year 13 students, who are at such an important stage of their education, further supports this and ensures no young person gets left behind. We are extremely grateful for the support from the 8th Earl of Sandwich Memorial Trust.
"Throughout lockdown, staff worked hard to ensure that students in all year groups had access to a device as we moved to online learning, and these efforts continue."
Year 13 students will return their laptops when they leave TCA.