National Poetry Day winner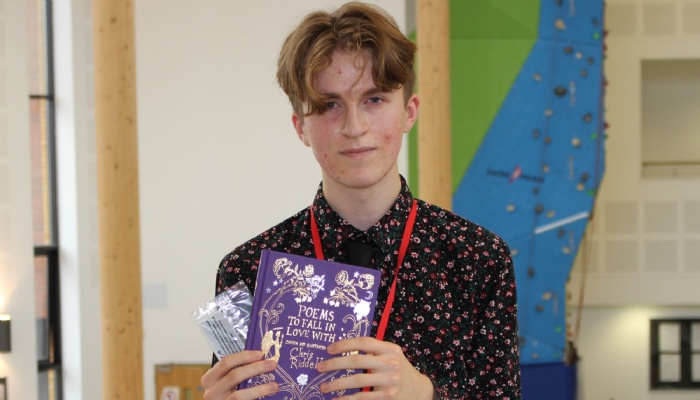 Year 13 student Max Hamilton was chosen as this year's winner of TCA's National Poetry Day competition thanks to his evocative verse.
The theme this year was Vision and Max chose to write about nature:
Visions of Nature
Blinded, you turn your eyes from me. I see
The shame that runs down your cheeks. Black like oil.
You choke on your words, spluttering exhaust,
How dare you pollute my earth and my soil.
You speak of the future: what do you see?
Swept away, by the full force of a flood?
Maybe smothered in clouds of gas and ash...
You carved into me, and burnt all my blood.
I loved you once, caring for your safety,
Now you force me to turn on you and fight.
My child, how I miss your past devotion.
You've forsaken me, now this is your plight.
What do I see? My demise, my last breath.
No sun on the horizon, only death.
I remember your youth, the days of old.
But now I am empty. Now I am cold.
He was awarded a signed copy of Chris Riddell's Poems to Fall in Love With and an Amazon gift voucher.
Describing his poem, Max said: "It's about Mother Nature comprehending the betrayal of humankind due to global warming and chaos.
"Lockdown gave us the opportunity to get back out into nature and explore the world around us. I think we have become so focussed on office settings that we don't respect nature as much as we should, or see what we are doing to it."
Max is hoping to have his anthology of poetry, In the Sun's Shadow, published next year.
He enjoys the poetry of Oscar Wilde and says his dream job would be archiving and translating the work of Sappho, a lyric poet of ancient Greece.