TCA's Family Worker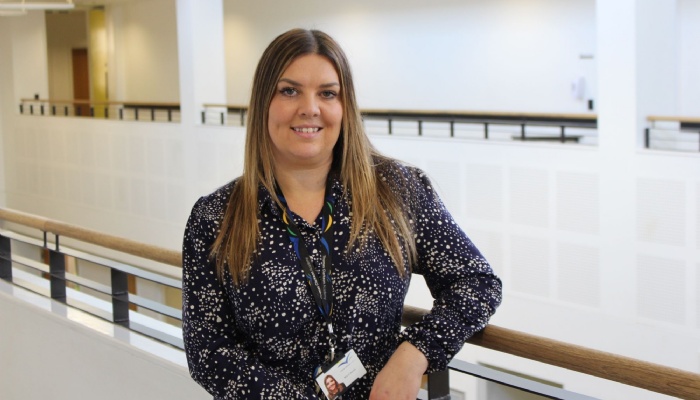 TCA's Family Worker is offering a new course, 'Raising Teens', as part of her role in supporting students and their families.
Hayley Davies, who is part of the safeguarding team, carries out home visits, Early Help Assessments and referrals to the local authority for extra support for families. She also works on improving student attendance to see what the school can put in place to help students return to school.
Mrs Davies, who joined TCA in January 2019, is well on her way to completing her Level 3 counselling qualification, something which she says has proved invaluable in helping her to support families.
She said: "The counselling course has given me a better understanding of the importance of listening and allowing people to talk, whether that's a parent or a student.
"Having a Family Worker in school means that parents and carers have a go-to person, and there's consistency in who they deal with. My aim is to build relationships and offer different strategies and practical advice – and it does work. I love my job and I can see the difference it's making. It's all about being honest and transparent – I don't promise to make everything better, but I can offer advice based on experience."
Mrs Davies' previous roles include an early intervention family worker. She has also worked in a children's centre and children's homes and was part of a specialist young person's team working with the youth offending service.
The 'Raising Teens' course is available to any interested parents and will cover different types of parenting strategies and how to build positive relationships with teenagers. For more details contact Mrs Davies on hdavies@thomasclarksonacademy.org.