Extended Project Qualification: New opportunity for Year 12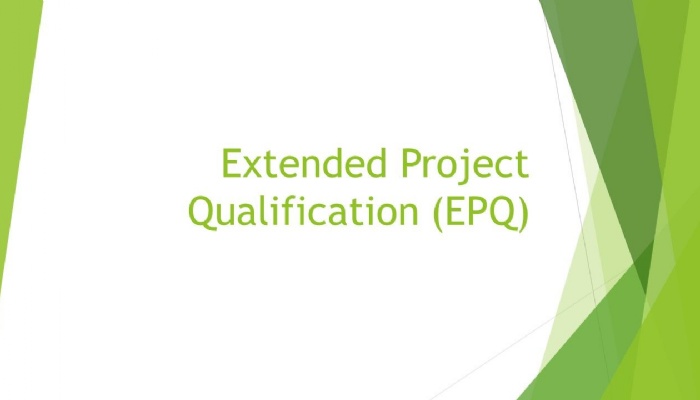 Topics chosen by Year 12 students who are undertaking an independent study project include the impact of COVID-19 on education and racism in the justice system.
The year group has been given the opportunity to gain an Extended Project Qualification, an A Level standard qualification that is worth half an A Level in UCAS points.
It involves choosing a topic, carrying out research, then creating either a 5,000-word report or a product and a 1,000-word report.
After that, students must deliver a 10-15 minute presentation to a small group, outlining their research journey and findings.
Miss Jones, who is overseeing the EPQ, said: "This is the first year that our Sixth Form students have had the chance to complete an Extended Project Qualification. This is a very exciting opportunity for students who have a keen interest in a specific subject to go beyond their A Levels and undertake a thorough research project to explore their passion.
"While students have the support of myself and a subject specific mentor, this is predominantly a student-led project, offering a uniquely realistic insight into the demands of independent study at university which is viewed very favourably by university admissions.
"In order to be accepted on to the EPQ programme, students had to submit a proposal outlining their chosen topic and approach. Miss Hornby and I were very impressed with the quality of the applications and have accepted 20 students' proposals."
Research and essays will be submitted in March, with presentations being held the week of April 12th.