Dress for Christmas!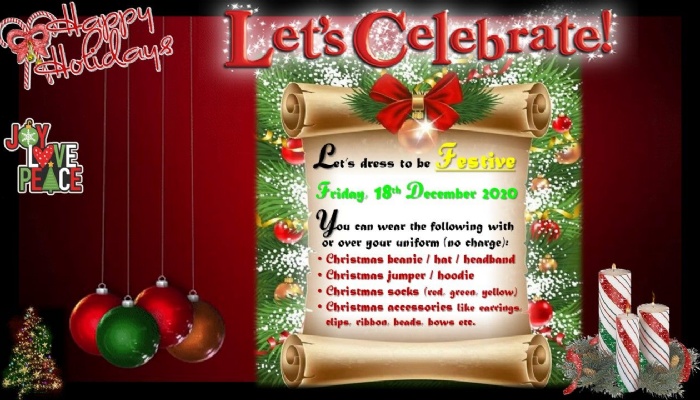 To celebrate Christmas, students can dress festively on the last day of term (Friday 18th December).
Years 8 to 11 can wear the following with/over their uniform (at no cost):
Christmas beanies
Christmas socks (or red, green, yellow)
Christmas jumpers.
Christmas accessories e.g. clips, bows, earrings etc
Year 7
Year 7 have a separate event to help Year 7 student Brooke Scott and Mr Siracusano raise money for Scotty's Little Soldiers, a charity set up by Brooke's mum after Brooke's dad was killed while serving in Afghanistan. The charity supports the children of members of the armed forces who have died in service.
Year 7 are encouraged to come to school on Friday wearing Christmas jumpers, jeans and trainers for £1.