Virtual author event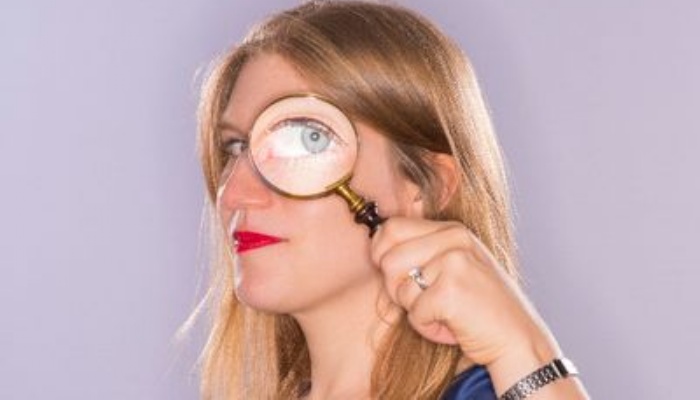 Year 7 and 8 were lucky enough to have award-winning author Robin Stevens beam into their tutor groups earlier this month.
Robin Stevens has been the recipient of the Waterstones Children's Book Prize in the Young Fiction Category; was shortlisted for a Specsavers National Book Award; and is a number one children's paperback bestseller.
Robin Stevens gave our students an insight into the mysteries of her Murder Most Unladylike series.
They were treated to a nail-biting reading from the latest book, Death Sets Sail, a behind-the-scenes look at Robin's research trip to Egypt and were given some top tips on how to write their own mystery story.
Robin answered questions during the session including where she gets her inspiration from, how to overcome writer's block, how long it took her to become a published writer. She spoke about perseverance, admitting that she thinks her own writing has improved the more she writes. Robin said the most important thing you can do to improve your own writing is to read lots and write lots! It doesn't have to be perfect first time, and your writing can be edited and improved.
The award-winning and critically acclaimed Murder Most Unladylike mysteries follow the adventures of schoolgirl detectives Daisy Wells and Hazel Wong as they uncover the puzzling murders that seem to follow them wherever they go - from their beloved Deepdean School for Girls to their travels to London, Cambridge, Hong Kong and now Egypt in Death Sets Sail. Credited with sparking the middle-grade mystery trend, the series brilliantly combines the Golden Age of crime with the nostalgic boarding school story: think Agatha Christie meets Enid Blyton.
Librarian Miss Robinson said: "All books in the Murder Most Unladylike series are available to borrow from the academy library, including the festive themed Mistletoe and Murder and Robin's latest book, Death Sets Sail, that dramatically concludes the series! If you like a mystery full of drama, I'm sure you will love them. If haven't read any of the series yet and want a taster, try Robin's mini mystery, The Case of the Missing Treasure."