Bookbuzz excitement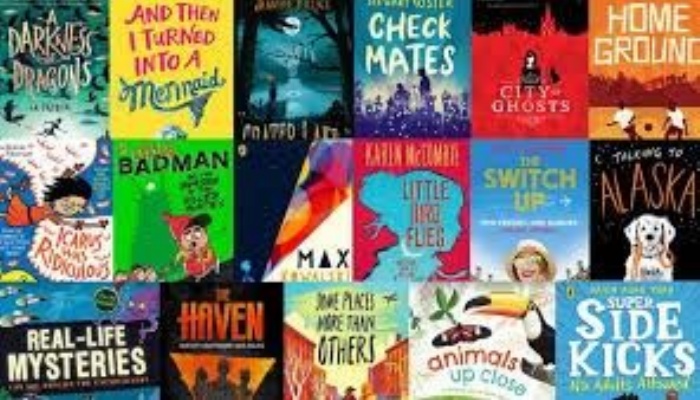 There was much excitement amongst our Year 7s when they received delivery of their chosen Bookbuzz book.
Earlier this term, the year group watched a short film which gave an overview of the 17 books in this year's scheme, before deciding which one they would like to take home and keep.
'Student Santas' helped to dish out the books, along with scented bookmarks, to each tutor group.
Librarian Miss Robinson: "It has been wonderful to give our new Year 7 students the opportunity to
choose their favourite book from this year's Bookbuzz selection. The Bookbuzz lesson creates a lot of excitement about the books and discussion about what they think of them, which is fantastic to see. Our students have been eagerly awaiting the arrival of their book since they chose them before half term! It has been a real pleasure to gift their book to them. Several books were borrowed from the Bookbuzz display in the library the day before they received their book gift, by students keen to secure the loan of their next favourite book from all the Bookbuzz titles available. Happy reading and enjoy your new books, Year 7!"
Some comments from our Year 7s:
"I feel really happy to receive the gift of the book, I am excited to read it!"
"When it's gets scary, something funny happens to make it better."
"This is a brilliant book!"
"I read the blurb and it seems really exciting, it was not one I would usually choose, but I am looking forward to reading it."
"I chose Crater Lake because it sounded interesting - thank you for the book."
"This is so cool."
"I like how it has conversations like texts."
Teacher comment: "And what a buzz the books created in the classroom, lots of excited children showing off their book choices."