Students working with PhD researchers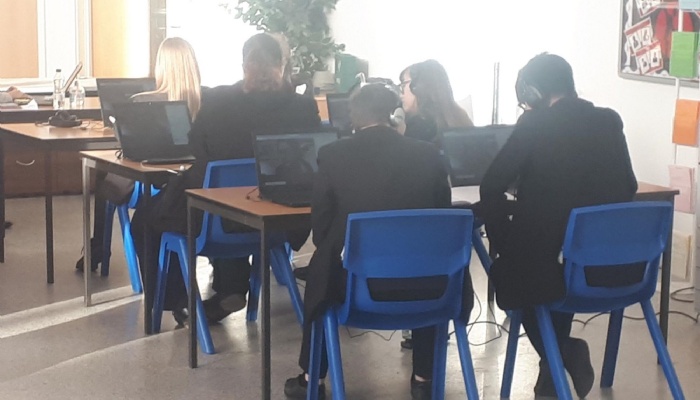 A number of students in years 9, 10 and 12 have been taking part in online tutorials with PhD researchers to experience university-style learning and develop their critical thinking.
The Scholars Programme is run by The Brilliant Club, which aims to increase the number of pupils from underrepresented backgrounds progressing to highly-selective universities.
Students taking part have joined weekly tutorials to work on projects pitched at a Key Stage above where they are currently studying.
Year 9 students are exploring 'Introduction to Literary Theory', Year 10s are looking at English and German perspectives of the ecoGothic, while Year 12's topic is 'A Biography of the Brain: The Evolutionary History of the Nervous System'.
Callum Malkin is one of the Year 9 students taking part in the programme and he was very enthusiastic about the initiative.
"It's interesting and we cover topics that we might not study through the normal curriculum," he said. "It's challenging and you feel like you're being stretched. We are looking at literary theory and have been learning about feminism and racism. It's about how you may see things one way but if you re-read it, you can see it another way.
"It's more about independent learning and the emphasis is on you getting the work done. It really makes you think about what you're learning."