Mr Siracusano DOUBLES his Press-Up Challenge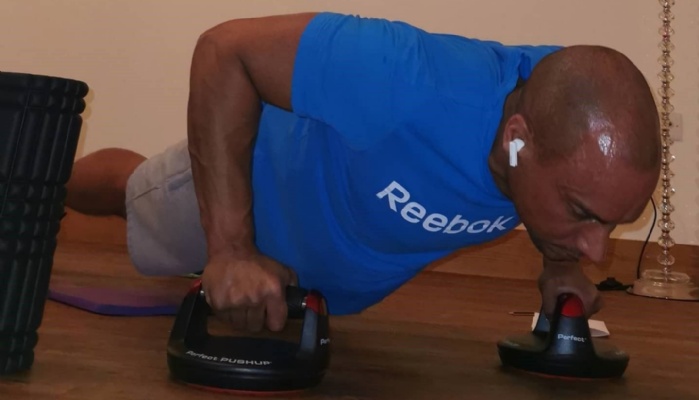 Mr Siracusano now has doubled his press-up challenge and doubled his fundraising goal as he aims to complete a whopping 2,340 press-ups over the course of a school day.
After his initial challenge was so well received, Mr Siracusano decided to see if he could raise even
more money for the charity Scotty's Little Soldiers. During Saturday's training, he upped the number of press-ups he completed from 3 per minute to 6 per minute, for four hours, taking the total to 1,440 press-ups!
As a result, he has now doubled his challenge on February 12th, and has even taken out the 30-minute break he'd factored in. He will start at 8.30am and finish at 3pm, with a promise that every one of the 2,340 press-ups will be to a military standard.
What started as a difficult challenge has now got even harder! Click here to sponsor Mr Siracusano – every donation spurs him on.
Footage from Mr Siracusano's training on Saturday: his last 6 press-ups at the end of 4 hours, taking him to a total of 1,430 press-ups! With no signs of fatigue!
Mr Siracusano is hoping to inspire students to keep active during lockdown, as well as raise vital funds for Scotty's Little Soldiers. The charity was set up by the mum of Year 7 student Brooke Scott to support bereaved Armed Forces children. Nikki Scott founded the charity after Brooke's dad Cpl Lee Scott died while serving in Afghanistan in 2009 when Brooke was just a baby.
Mr Siracusano, a former Physical Training Corps Instructor with the 1st Royal Tank Regiment, was friends with Cpl Scott and tries to support the charity whenever he can.